FULLY
EQUIPPED
BE READY FOR WHAT'S COMING
Registration is open for Heavy Duty Aftermarket Week 2024.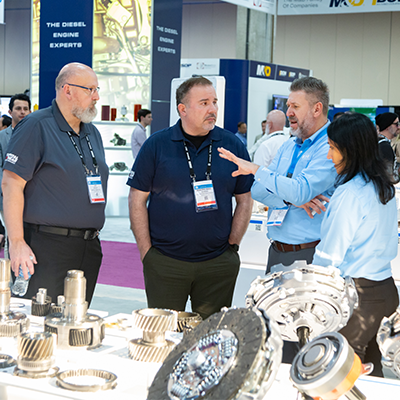 GET READY FOR THE ROAD AHEAD
With new technologies, regulations and customer expectations coming down the pike, it isn't enough to be aware of what's changing. You have to prepare. Only Heavy Duty Aftermarket Week delivers a comprehensive experience that's part deal-making, part upskilling, part networking and entirely focused on what's next. Build real relationships with access to the industry's most successful business meetings program and expert insights from peers. This is your chance to see what's coming — and seize opportunities in a shifting market.
HDAW'23 Highlights
Get a glimpse of Heavy Duty Aftermarket Week and see why you need to be there! Mark your calendars for HDAW'24, January 22-25 at the Gaylord Texan Resort & Convention Center in Grapevine, TX.
Get a personalized 1:1 experience with products and solutions tailored to your business needs.
"If you want to know anything about truck or trailer parts, this is pretty much where you have to go! It's the show to be at because you're not going to find the depth of products or vendors anywhere else."
Ryan Plowman, Pomona Truck and Auto Supply